Up-and-coming artists from around the globe gathered to celebrate the opening of joint store space, The Bowery Bond, on Thursday, June 22nd. Giant balloons, drinks a-flowin', and beats from DJ Crazy B filled the space, while artists mingled, with their displays of handmade goods.
I heart these clear sunnies. ;)
Don't miss finding a unique piece - whether it be jewelry, art, home decor, or clothing! There is a wild, daring array of inspiring one-of-a-kind items here on Bowery. My husband, Ben, found a hilariously cool series of Ab Fab themed goodies by sweet CherocPopShop.
If your style errs on the adventurous and whimsical spectrum, I would highly recommend checking out the clothing ByRaha. Her items are ethically-sourced handmade luxury items mainly made in Iran. She is a pal and invited us to the party, so I am a tad biased. :)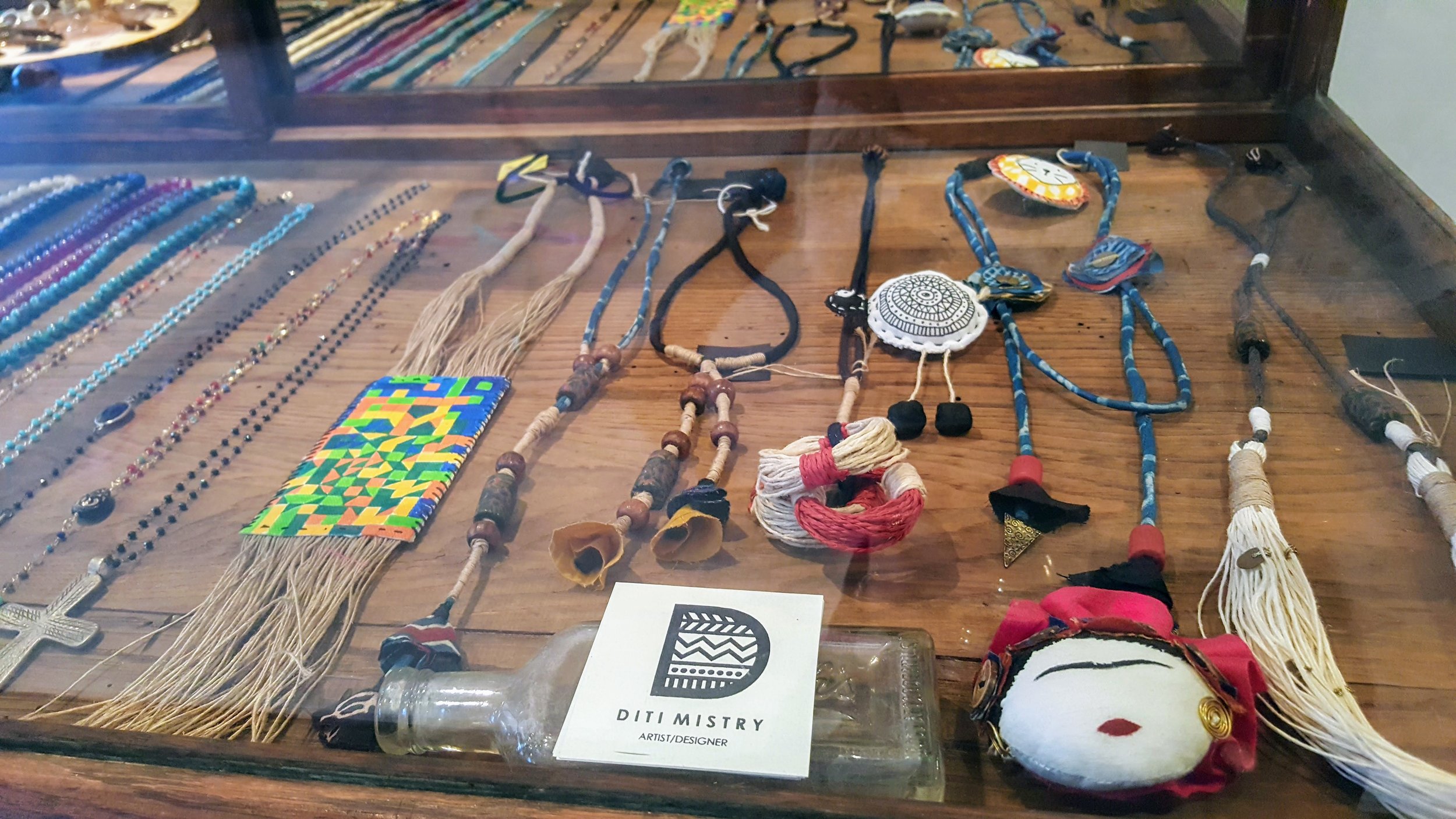 All images and writing by Lauren A. Oosterlinck, 2017.